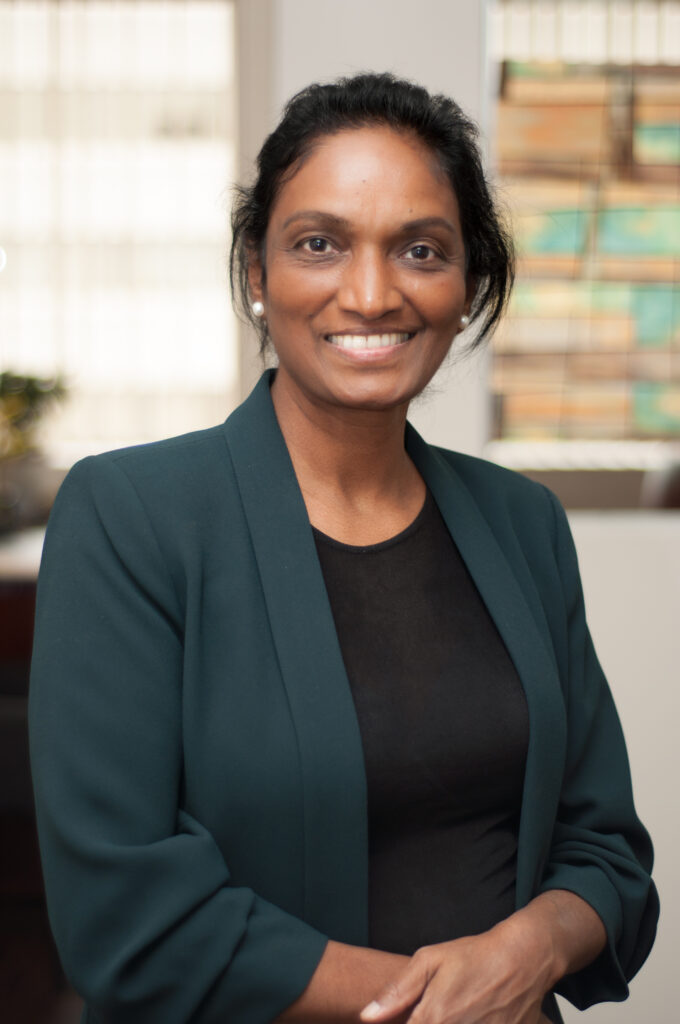 Dr. Pushpa Kanagaratnam, C. Psych. is a registered clinical psychologist in the province of Ontario and the director of Toronto East Psychological Services. She is a member of the College of Psychologists of Ontario and a board member of the Ontario Psychological Association. She completed her professional degree and Ph.D. in Psychology at the University of Bergen and practiced as a Psychologist in Norway between 1996 and 2003. She began independent practice in Toronto in 2009 and specializes in the assessment and treatment of individuals who have experienced trauma.
Dr. Kanagaratnam conducts assessments in the context of family conflict, for the Immigration and Refugee Board, medico-legal/forensic reports for trauma victims, motor vehicle accident claims, insurer examinations, and personal and work injuries. She is certified by the Canadian Society of Medical Evaluators/Canadian Academy of Psychologists in Disability Assessment in mental behavioral impairment rating based on the AMA Guides, Fourth and Sixth Editions, including successful completion of the C-CAT(MB) exam. Dr. Kanagaratnam holds the designation of Certified Medicolegal Expertise (CMLE) conferred by the Canadian Society of Medical Evaluators/Canadian Academy of Psychologists in Disability Assessment. She is an approved service provider for the Workplace Safety and Insurance Board (WSIB). She has served as a personal rights clinical panel member at the Office of the Children's Lawyer, completing Section 112 reports, for approximately eight years. Dr. Kanagaratnam has experience working with different ethnic groups nationally and internationally and can provide services in English, Tamil, and Norwegian.
She was qualified as an expert before the Immigration Appeal Division of the Immigration and Refugee Board and has been qualified as an expert witness by the Superior Court of Ontario, FSCO, and the LAT.
Dr. Kanagaratnam worked as an International Research Fellow and held a Postdoctoral fellowship at the University of Toronto Department of Psychiatry and at the Centre for Addiction and Mental Health (CAMH). She was an Assistant Professor at the University of Toronto, Department of Psychiatry, Temerty Faculty of Medicine, and a Research Scientist at CAMH, and continues to hold an academic position as an Adjunct Lecturer at the University of Toronto.
Dr. Kanagaratnam is one of the national recipients of "150 Difference Makers and Leading Canadians of Mental Health", awarded by CAMH.
Smitha V. Sumakumari, BA, MPsy has completed her Master of Psychology in Clinical and Counselling Psychology from Adler Graduate Professional School. Currently, she is in the process of becoming registered with the College of Psychologists of Ontario. She holds a Post Graduate Diploma in Behaviour Science Technology from George Brown College and a master's in psychology from Kerala University, India.
Smitha Sumakumari has more than 13 years of extensive experience in the field of clinical psychology. Through these years of clinical work, she has gained expertise in evidence-based therapy for children, adolescents, and adults with various concerns including depression, OCD, anxiety, phobia, panic disorder, trauma, grief/bereavement, work and school stress, workplace accident, and motor vehicle accident sequelae.
The evidence-based interventions she uses are derived from Cognitive Behaviour Therapy (CBT), such as Acceptance Commitment Therapy (ACT) and mindfulness. In her practice, Smitha Sumakumari uses an anti-oppressive, compassionate, trauma-informed, culturally sensitive approach. Treatment modalities include evidence-based therapies such as Cognitive Behaviour Therapy, Acceptance and Commitment Therapy and Mindfulness-Based Therapy. Smitha Sumakumari is an empathetic, passionate, and committed therapist and supports her clients to reach their goals, maximize their well-being, and help them enjoy their lives in a meaningful way. Smitha Sumakumari firmly believes and respects each person's unique strengths, values, and resilience. Her goal is to maximize client independence and empowerment while providing a safe space to achieve their potential for physical, social and mental well-being. She is proficient in providing services in English, Hindi, Tamil and Malayalam.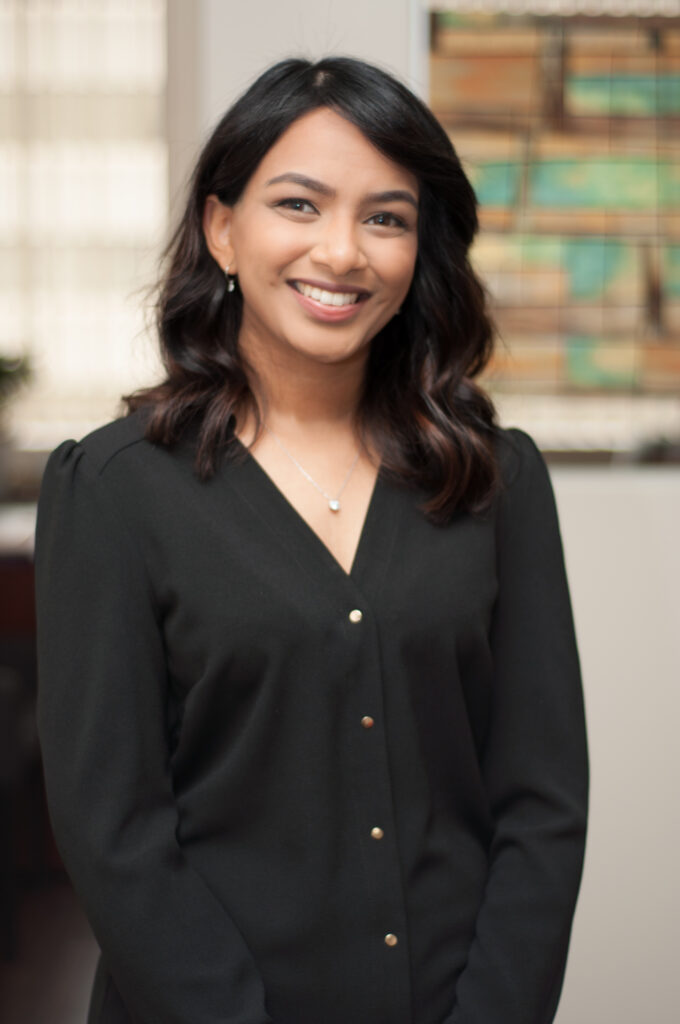 Jaffni Pagavathsing, HBSc., MA has completed her Master's degree in Applied Psychology at Laurentian University and her honours degree in Psychology at the University of Toronto. She is currently working towards her PhD degree in Clinical Psychology at Palo Alto University in California. 
Jaffni Pagavathsing offers therapy to clients with a wide variety of concerns, including anxiety, depression, post-traumatic stress disorder, work/school stress, workplace injuries, accident sequelae, and obsessive-compulsive disorder (OCD). Her clinical work is integrated, as she draws from different evidence-based treatment modalities including cognitive behavioural, emotion-focused, acceptance and commitment, and mindfulness-based cognitive therapy.
Jaffni Pagavathsing strives to empower individuals to live more meaningful lives by providing them with insight and the necessary tools to uncover their strengths. She believes that the therapeutic alliance is one of the main tools for achieving positive change and she promotes this relationship by providing clients with a warm and compassionate environment in which they work collaboratively to accomplish goals. Jaffni Pagavathsing offers an empathic, anti-oppressive, trauma-informed, and strength-based approach to therapy.
She is highly trained in the clinical science model and uses evidence-based methods to ensure the quality of care. Jaffni Pagavathsing has over seven years of experience working in psychological research, which includes research positions at the University of Toronto and the Centre for Addiction and Mental Health (CAMH). Her current research interests include risk, resilience, and inter-generational trauma.
Jaffni Pagavathsing is trained in conducting comprehensive psychological assessments and treatment for adult and adolescent clients, in both English and Tamil.
---
---